Advisory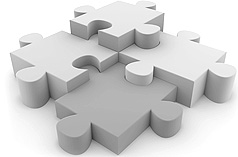 Business today can seem overwhelming. Stakeholders are demanding that you deliver more with less and in double-quick time. Will there ever be time to reflect, prioritise, and move forward? Retlaw Fox can assist your executive and senior management team to unpack complexity and develop a clear roadmap to achieving your organisational goals.
Retlaw Fox can assist you in developing and implementing a risk management framework for your organisation. Our advisory services involve working with you to:
Select an appropriate risk management standard for your organisation.
The most common standards are COSO ERM, ISO 31000, and AS/NZS. Many organisations prefer to develop their own methodology. We've done it before, and can help your company to do the same.
Perform a 'gap analysis' of your existing risk management practice
Develop your risk management policy
Develop a charter for the risk committee of your board
Select the most appropriate directors to serve on your board risk committee
Determine your risk appetite and risk tolerance for proposal to your board
Develop the terms of reference for your corporate risk committee
Select the most appropriate members for your corporate risk committee
Develop job profiles for your risk management team
Conduct a company-wide risk assessment and develop a risk register
This includes developing mitigation strategies and actions for your most important risks, helping you to implement these strategies, and working with you to develop an appropriate system to control, monitor, and report on your risks.
Conduct a fraud risk assessment
Develop a business continuity plan
Many organisations have IT disaster recovery plans. We help you to ensure that people and business processes are given adequate attention so that a complete continuity plan emerges.
Select risk management software
We are not in the business of selling software. However, we are happy to provide an independent input to guide you in making an appropriate decision for your organisation.

Retlaw Fox can assist you in designing your strategy development framework and in applying it to develop your strategies. Our advisory services involve working with you to:
Define the strategy development process for your organisation
Perform a 'gap analysis' of your existing strategy development process
Develop your strategy management policy
Facilitate a strategic analysis of your company and assist in developing your strategy
Prepare and facilitate strategy workshops at board, executive, and senior management level
Communicate your strategy within your organisation
Develop job profiles for your strategy management team
Retlaw Fox can assist you in turning strategy into action by providing independent and objective facilitation of your change management projects. Our services involve working with you to:
Develop a change management policy for your organisation
Clearly define the intended strategy and clarify the desired future position
Design, implement, and execute change management plans
Prepare and facilitate workshops at all levels of your organisation
Implement and execute change management projects