About us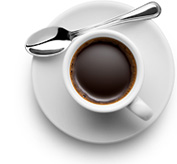 Success in business depends on your ability to know your risks and to execute suitable strategies to reduce uncertainty and increase value. We offer practical and relevant risk management training, as well as specialised outsourcing and coaching solutions.
Our value proposition
We will add value to your business by facilitating the development, implementation, and execution of value-based Enterprise Risk Management. We offer training, coaching, and flexible outsourced Chief Risk Officer (CRO) services.


Risk Training

We have developed the RiskFox™ range of training courses in Enterprise Risk Management to equip directors, executives, senior managers, risk managers, and risk practitioners to develop competence and confidence in the governance and management of risk.

Part-time CRO

We provide outsourced Chief Risk Officer (CRO) solutions to selected clients wanting to form a close value-driven relationship. The service offering ranges from a full end-to-end service to almost anything in between. Our full service solution comprises developing and implementing Enterprise Risk Management and the ongoing execution of the programme in the role of CRO on a retainer basis. Our solutions are practical, flexible, scalable, and adaptable to suit your organisational requirements...

CRO Coaching

Our one-on-one risk manager coaching provides a hands-on partnership that inspires, transfers skills, and optimises resources. We begin by performing a gap analysis of your ERM program and a coaching needs analysis of your risk manager. We then work alongside your risk manager to ensure skills transfer and to enable the incumbent to become confident and competent in carrying out the responsibilities of their role...