CRO Coaching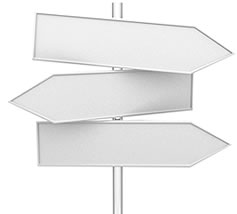 Traditional risk advisers and consultants only provide information. Our one-on-one risk manager coaching provides a hands-on partnership that inspires, transfers skills, and optimises resources.
We begin by performing a gap analysis of your ERM program and a coaching needs analysis of your risk manager. We then work alongside your risk manager to ensure skills transfer and to enable the incumbent to become confident and competent in carrying out the responsibilities of their role. Our coaching solution is a relationship between the person tasked with the responsibility for risk management and our coach.
Together we work on a set of pre-defined risk management objectives set by the CEO and / or the Board. Our coach is part advisor, part sounding board, part cheerleader, part manager, part strategist, and fully committed to helping your organisation achieve its risk management objectives.
Coaching enables an individual to achieve better results, and in less time, than the individual could achieve on their own. Coaching offers a cost-effective way to introduce the behaviours and skills needed to successfully implement an ERM programme.
"I absolutely believe that people, unless coached, never reach their maximum capabilities"
— Bob Nardelli, CEO, Home Depot