Interim Management
In business, as in life, things happen: a crisis arises, a key staff member departs, there is simply too much to do with too few resources and too little time, or the type of resource you require is not one that you require as part of your permanent headcount.
These are all situations in which interim management can be of value to your organisation.
Flexibility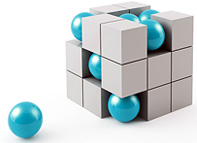 Interim assignments can be as diverse as the situations that give rise to its need. They can vary in scope, requirement and duration. Typical interim management assignments include change management, filling key vacancies while recruitment takes place, project management, and company or business unit turnaround management. In fact, it includes any situation in which an experienced and skilled senior or executive manager is needed to achieve a particular objective within or over a defined time period.
We can do
Depending on the availability of appropriate skills within our own team, and amongst our associates, Retlaw Fox can provide an experienced executive or senior manager on either an ad-hoc, short-term, or contract basis in order to achieve specific objectives.
The phases
The following are the typical stages of an interim management assignment and illustrate how an interim manager would enter, implement, execute, and exit an assignment.
Our interim solution
Retlaw Fox is currently able to provide interim management solutions in the following areas:
Filling executive and senior management positions across a range of general management roles
Filling CRO / risk manager roles and developing and implementing a risk management framework
Strategy implementation and change management
New areas are continually added as resources and associates become available. If what you require is not listed above, contact us to discuss your specific requirements. If we are able to help, we will.
Our business support
Depending on client needs and resource availability, business support services are available on either an ad-hoc, short-term, or contract basis. Based on the knowledge and expertise of our available resources and associates, Retlaw Fox is able to offer practical business support in the following ways: