Change management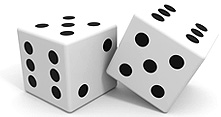 Many strategies fail, not because they are bad strategies, but because they are poorly implemented and executed. Implementing strategy, change management, and business transformation all refer to the same thing: how you are going to realise your business strategy.
Mind the gap
The value of change management lies in reducing the gap between the intended strategic outcome and the delivered strategic outcome. Change management is a multi-faceted business discipline that involves bold executive leadership, committed and informed stakeholders, enabling structures, business discipline, suitable processes and systems, engaged employees, as well as appropriate rewards and incentives. These all need to be blended into a cocktail of art and science in order to shift an organisation from where it is to where it wants to be.
Become a ChangeFox™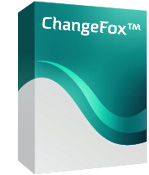 Retlaw Fox can assist you in developing and implementing successful change management. Engaging an independent change specialist to partner with you to train your change leaders and be the catalyst in your change programme can be of great value to your business and result in more effective and efficient strategy implementation.

Transforming a business takes time but should also not drag on forever. Change management is a disciplined and structured process that requires strong leadership, commitment, and full business engagement.
Change step
The degree to which change management is effective is often the difference between a business booming or busting. If you desire your organisation to better understand change management, develop comprehensive change management plans, and adequately equip change leaders, Retlaw Fox can assist you with its specialist change training, change advisory and change interim management services.