Risk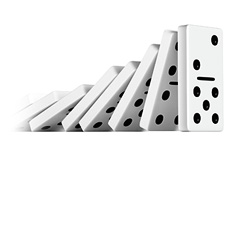 Business is about creating value that is greater than the risk involved in the process. Shareholders "take risk for reward". They appoint a board of directors to set strategy to create value for the business, and to put in place a framework to manage the risks that destroy value and increase the risks that create value.
In most organisations responsibility is then delegated to the executives and senior managers who, in turn, "manage risk for reward".
Good business sense
Managing a business is about managing risk. If you are not managing your risks well you are not managing your business well. Managing risk is not only about reducing the potentially "bad things" from happening; it is equally about identifying the potentially "good but risky things" you could exploit to grow your business. Effective business risk management is about understanding and managing both your downside and your upside risks for the purpose of growing and sustaining your business.
The fear factor
Fear of non-compliance is what drives most boards to embark on a risk management programme. Is enough time and resource allocated to ensuring there is adequate understanding and skill within the business to manage risk effectively? In today's environment, businesses need to do more than check compliance "boxes". If your organisation is ready to move beyond a risk-compliance mindset and towards a risk-performance culture, we would like to work with you.
Become a RiskFox™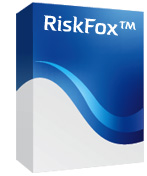 Retlaw Fox is geared to enable your organisation to develop its understanding of risk and risk management, take risk-leadership, and build organisational competence. This empowers your business to use risk to its strategic advantage and increase business performance.
Our passion is working with you to develop risk management as an organisational competence that sets you apart from your competitors. Effective business risk management is a considerable source of differentiated, sustainable, and hard-to-copy competitive advantage.
The next steps
If you are ready to take risk management in your business to the next level, and to develop intuitive risk management as part of your company ethos, Retlaw Fox can help you through our specialist risk training, risk advisory, and risk interim management services.